MORE THAN 35 YEARS IN FOOD INDUSTRY
Founded in 1973, Dr. Froeb (I) Pvt. Ltd. is the largest importer of Food / Meat / Vegan Processing & Packaging Equipment in India & neighboring countries and has earned a good reputation as a reliable and dependable machinery and material supplier. Getting the latest innovative technology to our ongoing and emerging partners in India, Nepal, Bhutan, Bangladesh & Sri Lanka.
​
Dr. Froeb (I) Pvt. Ltd. represents more than 30 companies from Europe and USA and enjoys more than 85% market share for supplying equipment to the Food / Meat, Vegan, dairy, bakery processing & packaging sector. It has qualified and experienced Sales & Marketing team backed up by efficiently skilled, trained & expert engineering team. We also undertake plant and equipment installation, supply of spares, to do after sales service, and more.
SOME OF OUR REPUTED CUSTOMERS :-
savencia_fromage_dairy_rvb
alm-industries-limited-logo-120x120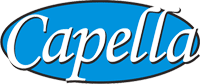 AFTER SALES SERVICE & TECHNICAL SUPPORT
ADDRESS: E 36, E Block, Sector 6, Noida, Uttar Pradesh 201301, (INDIA)
TEL:+91 99990 01004 |